Natalia Hidalgo is the daughter of Franco and Isabelle in Ikaw Lamang.
Appearance
Edit
in book 1, Natalia is a cute young child with short curly hair. In book 2, she is a pretty young lady with long curly hair but sometimes it's straight.
Compared to isabelle, natalia looks more of her father than her mother. The only thing that natalia have is her mother's eyes and the rest of her appearance are from her father.
Personality
Edit
"...sana namatay ka na lang...." Natalia to Isabelle
During her childhood, Natalia can be seen as a spoiled brat and daddy's girl. She believes of what her father said. She easily gets cried if they didn't get what she want. She easily gets angry if no one understands her. She doesn't want to be seperated from her father.
Early years
Edit
As a young girl she protects her father when it comes to Gabriel's Family she became stubborn like she almost killed and said to his father that Gabriel's Grandmother was a monster.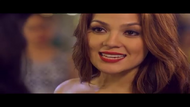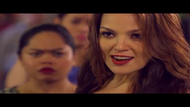 Relationship
Edit
Gabriel Mondigo
Edit
Natalia didn't know that her boyfriend was her cousin. After she and her ex-fiancé broke up, she and Gabriel met up. It was revealed that Gabriel is using her in order to revenge on Franco.
Julia Montes was rumored to play the role of Natalia even though she already exit Ikaw Lamang.
This is KC Concepcion's comeback in teleseryes. Her last teleserye was Huwag Ka Lang Mawawala which is last year.
The reason why they couldnt let julia montes play the role of natalia is because it will confuse and irritate the viewers watching the show why franco's daughter natalia looks exactly like mona.
Natalia's personality is similiar to mona except mona is more vulgar while natalia is agressive.
It was rumoured that natalia was going to die at the end of book 2.